STANDARD FOR MEDICAL EQUIPMENT – ISO 13485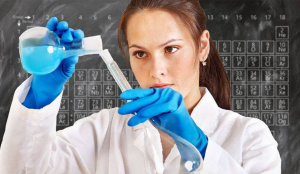 We at Siaa Management Systems, experts in consulting, escorting and implementing ISO 13485 medical equipment standards in many organizations around the country.
Our expertise is in accompanying and assimilating the requirements of the standard in the organization, including training for managers and employees and preparation for the internal and external certification exams and the certification process.
Medical Equipment Standard – ISO 13485, is the most advanced standard required to work with companies in the field. We are experts in combining this standard with additional quality standards that are often required of organizations and we would be happy to advise and accompany you in integrated quality systems as well.
here are many benefits to implementing medical device standards:
 Improving internal organizational processes and making them more effective and efficient.
Risk management To reduce the risks to the company, the company's customers and users, thereby preventing as many faults as possible and thus reducing costs for the organization.
Monitoring the entire chain of activity and full understanding of the processes and thus the ability to improve at weaknesses.
Cost-effective streamlining and control over costs that can significantly improve an organization's business outcomes.
Collecting data and information in the system that is available to senior management for informed decision making.
Adapting products and services to regulatory requirements and the ability to reach markets in Georgia and around the world.
The certification process includes 5 main steps:
Learning by the consultant and assessing gaps between existing and standard medical device requirements – ISO – 13485.
Conduct risk assessment for organization and product.
Establishing and / or upgrading the quality system according to ISO 13485 requirements.
Implementing the quality system in the organization, carrying out trainings, employee training, infrastructure handling and production processes.
The certification process, choosing a certification body for the standard of medical equipment ISO 13485, setting the date for the assessment, performing a preliminary internal examination, a management survey, an external examination and the presentation of corrective activity following the certification.