BRC STANDARD – BRC STANDARDS
The BRC (British Retail Consortium) BRC is divided into several standards, in various fields. "Siaa Management Systems" specializes in the implementation of the most common standards such as: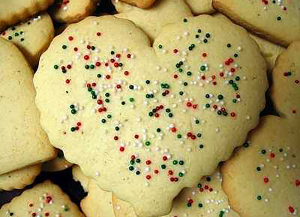 BRC food – for the food industry, for shorter and more suitable packaging houses 
BRC cp – for consumer products such as cosmetics, detergents and a wide range of consumer products 
BRC Iop – for packaging and packaging materials
The BRC standard was established by the Retail Networks Association of England to provide safe food and then other products that would be user-safe and sold primarily in the food chains in England, over the years BRC standards have been adopted by other chains outside the UK as well.
ALL BRC STANDARDS MENTIONED ABOVE ARE BUILT ON THE SAME METHODOLOGY AND ARE:
Maintain a management system similar to ISO 9001 to establish a Risk Management System (HACCP) for the end user  to  adhere to strict hygiene and cleanliness rules so that sales networks can declare that they are different from open markets and that their products are supervised and safe for the end user.
Over the years, sales networks have created a marketing advantage for themselves and many organizations from different fields that want to penetrate and sell to networks have had to comply with one of the BRC facilities as a negotiating threshold.
Compliance with BRC standards ensures standardization of quality, safety and operational criteria, as well as ensuring that manufacturers fulfill their legal obligations to provide end-consumer protection.
Siaa Management Systems has for many years been involved in the implementation and maintenance of the entire family of BRC standards mentioned above in food factories, packaging houses, cosmetics factories, detergent factories and factories to create food packaging products or HVO to create food packaging products.
The consultants of Siaa Management Systems are regularly trained and updated on the requirements of the BRC standards and after each release or update there are discussions and trainings with our clients in order to maintain a high level of good, correct and up-to-date implementation.